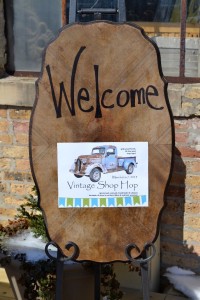 We are getting ready to participate in this wonderful event!!
Never shop hopped? Well, get ready! This is the mother load of all road trips!
It's a self-guided day of vintage shopping. Visit Vintage Shop Hop on Facebook – they are gathering 200+ vintage shops and antique store owners in northern Illinois and southern Wisconsin to roll out the red carpet for you on March 6 & 7, 2015. You just have to gather your friends and head out!
Each shop will offer their own promotion–fun things like discounts, demonstrations, artists on site, prize drawings, treats, wine tastings, entertainment, punch cards, parking lot sales, and more…whatever they want to offer for your shopping enjoyment.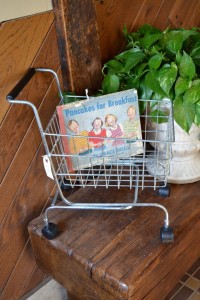 You can follow along on their Facebook page as they feature new shops each day–there's a hotlink in each post so you can jump to their page to see more. Every two days they post an updated interactive Google Map showing all shop locations. You can pull it up on your mobile device as you shop, making it easy to hop from shop to shop! And because it's a Google Map, you can also see restaurants, points of interest, gas stations and more!
All you have to do is "grab your friends. hit the road. shop hard."