Put Some Spring In Your Sides
By Maryanne O'Dowd
Time-honored recipes often take center stage at family gatherings. These dishes are a hit with guests of all ages and don't present last-minute surprises in the kitchen – the recipes work. Side dishes on the other hand are for experimenting, surprising guests with on-trend flavors or trying out a celebrity chef-inspired creation.
I've pinned more recipes best considered "sides" than anything else on Pinterest. Do a Google search of "side dish recipes" and more than 43 million results are at your fingertips. Pick a main course and you'll find thousands of sides dishes to complement it. If cooking is theater, side dishes are the character actors.
With spring comes a new crop of fresh vegetables and more occasions for entertaining, making it a good time to add a new side dish (or two) to your next party or potluck. Some excellent spring side dish recipes are in the April editions (on newsstands and online now) of popular food and lifestyle magazines. I can't wait to try the Baked Spaetzle with Green Pea Pesto in Food & Wine, or the Whole-Wheat Penne with Marinated Feta and Arugula in Real Simple. Whether flipping the pages of national magazines or clicking through posts by favorite bloggers, there are plenty of options and inspirations for flavor-forward side dishes.
I'm sharing two new side dish creations this month. One is a simple, make-ahead Farro and Spring Vegetable Salad with Lemony Herb Vinaigrette – it is delicious served at room temperature and perfect as a potluck contribution. The Savory Bread Pudding with Asparagus, Leeks and Irish Cheddar is sophisticated comfort food and deserving of center-of-plate status. Spring ahead and enjoy!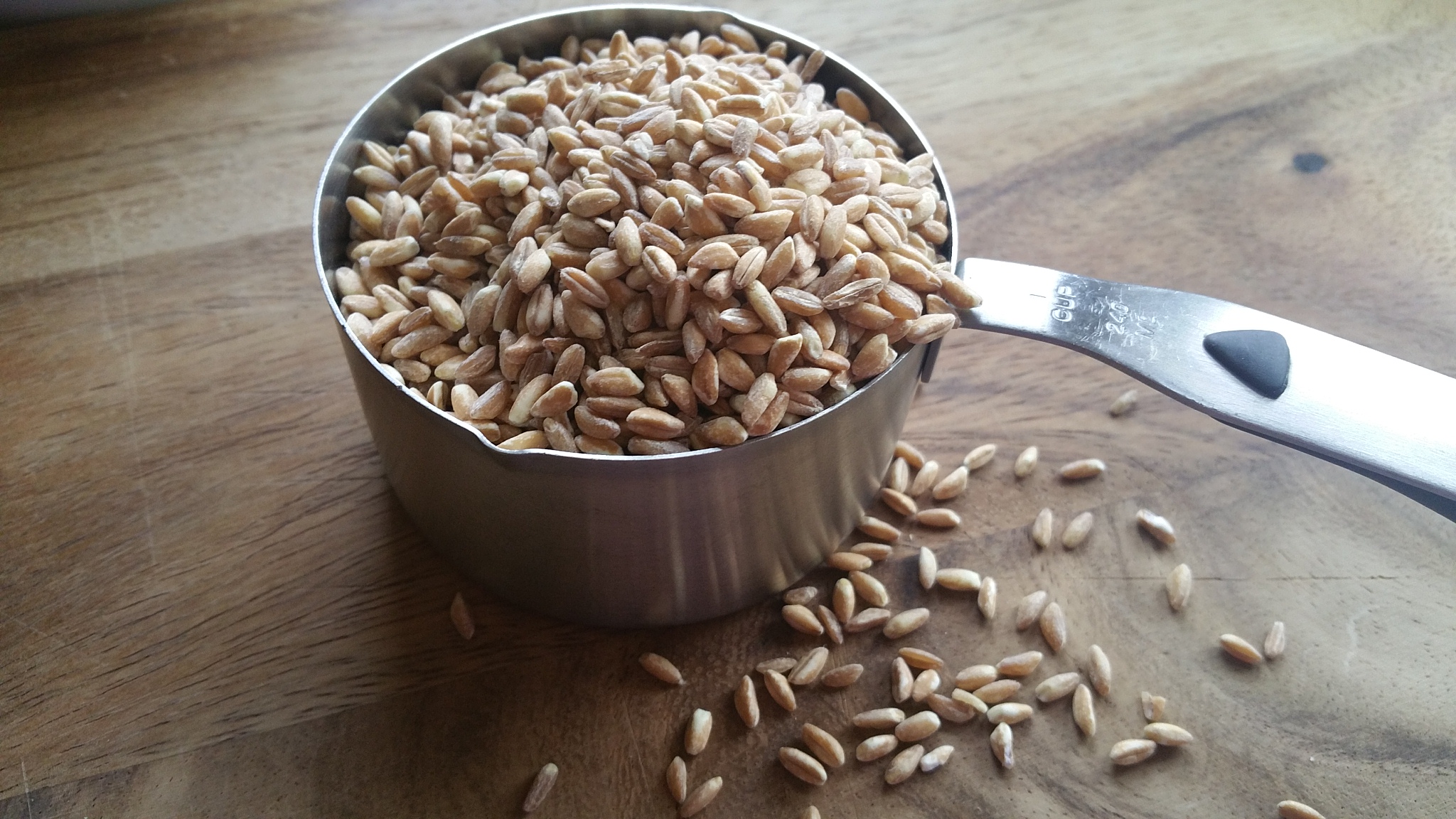 Farro Salad with Lemony Herb Vinaigrette
1 cup uncooked farro, prepared per package directions and cooled (can substitute barley, brown rice or other nutty-flavored grain of your choice)
1 can garbanzo beans, drained and rinsed
½ cup petite frozen green peas, thawed
½ pound fresh green beans, steamed for about 5-8 minutes, until tender, sliced into 2" pieces on diagonal
½ teaspoon salt
3-4 grinds of fresh black pepper
Lemony Herb Vinaigrette (recipe follows)
Preparation
Combine prepared farro, garbanzo beans, green beans and peas in large bowl. Season with salt and pepper. Add vinaigrette, mix until well combined with other ingredients. Chill in refrigerator for 2-4 before serving. Let sit at room temperature for 30 minutes before serving.
Idea: Turn this recipe into a main course by adding flaked, cooked salmon or roasted chicken pulled off the bone to the prepared salad just before serving.
Lemony Herb Vinaigrette
In non-reactive mixing bowl, whisk 1 heaping tablespoon Dijon mustard with juice of one large lemon (about 1/3 cup) to create an emulsion. Add pinch of sea salt and a few grinds of black pepper. Drizzle in 1/3 cup olive oil, whisking to blend thoroughly. Add 2 tablespoons chopped parsley, 1 tablespoon chopped basil, 1 tablespoon chopped fresh dill and 2 teaspoons fresh thyme. Mix herbs into vinaigrette.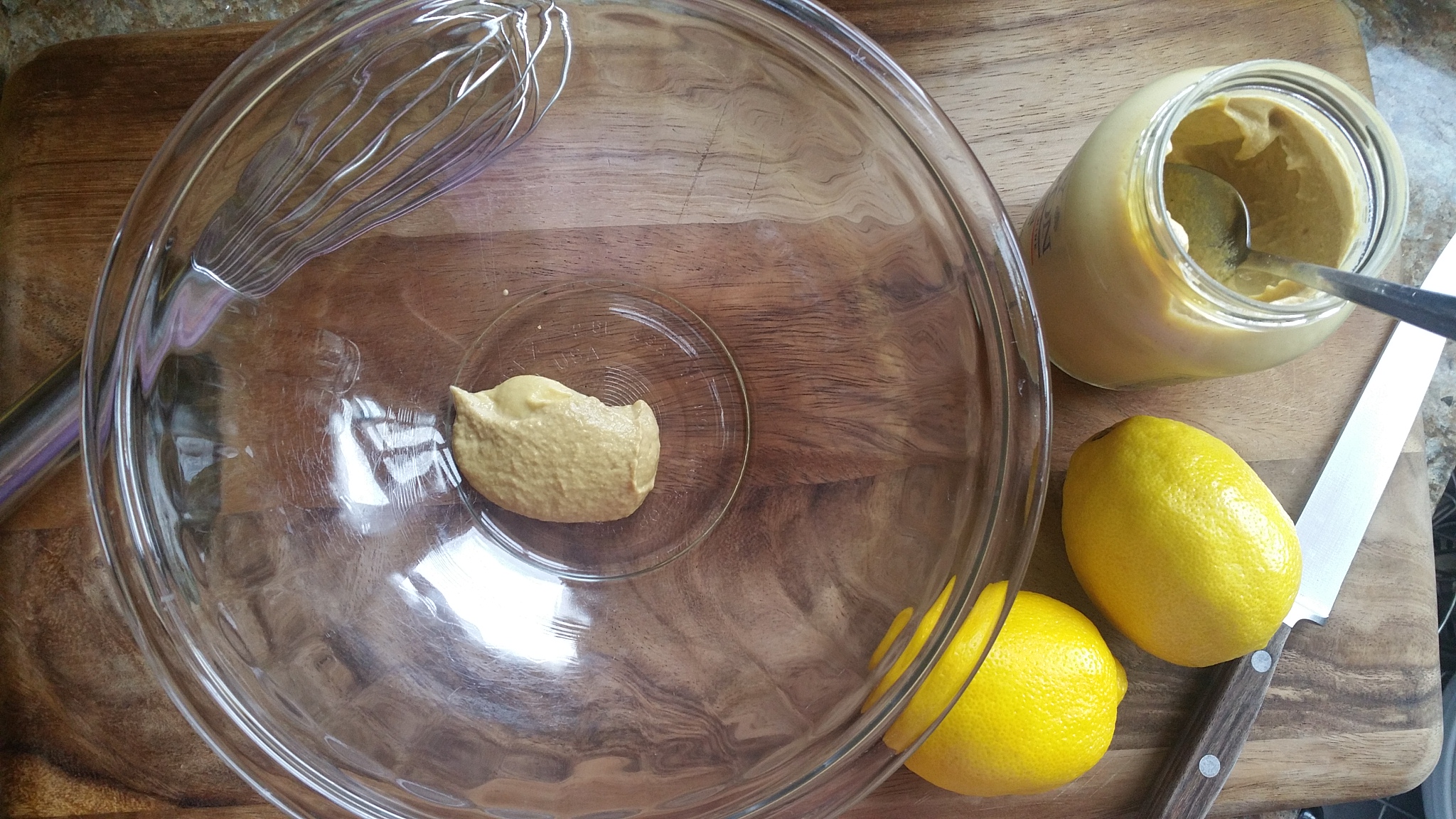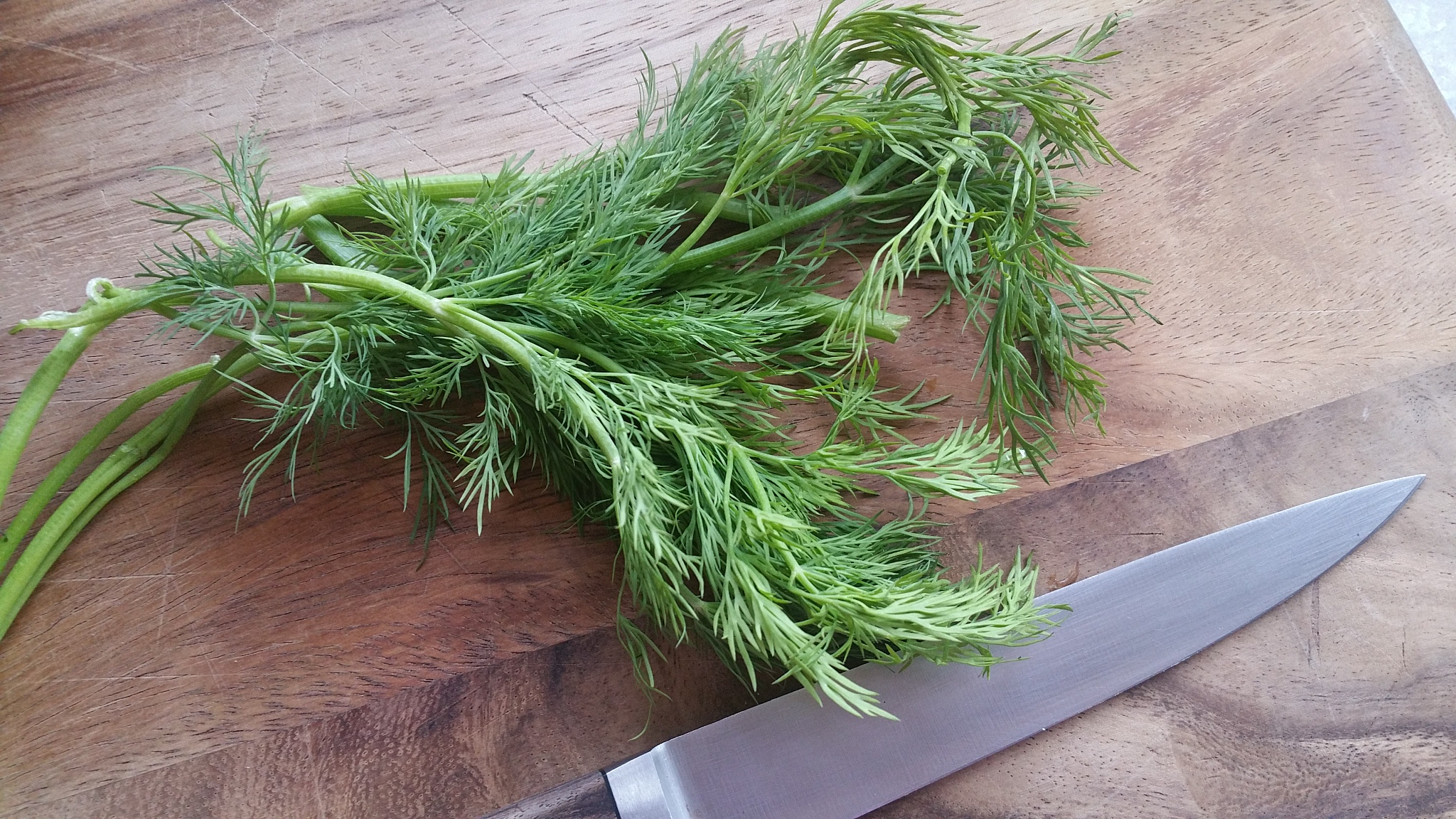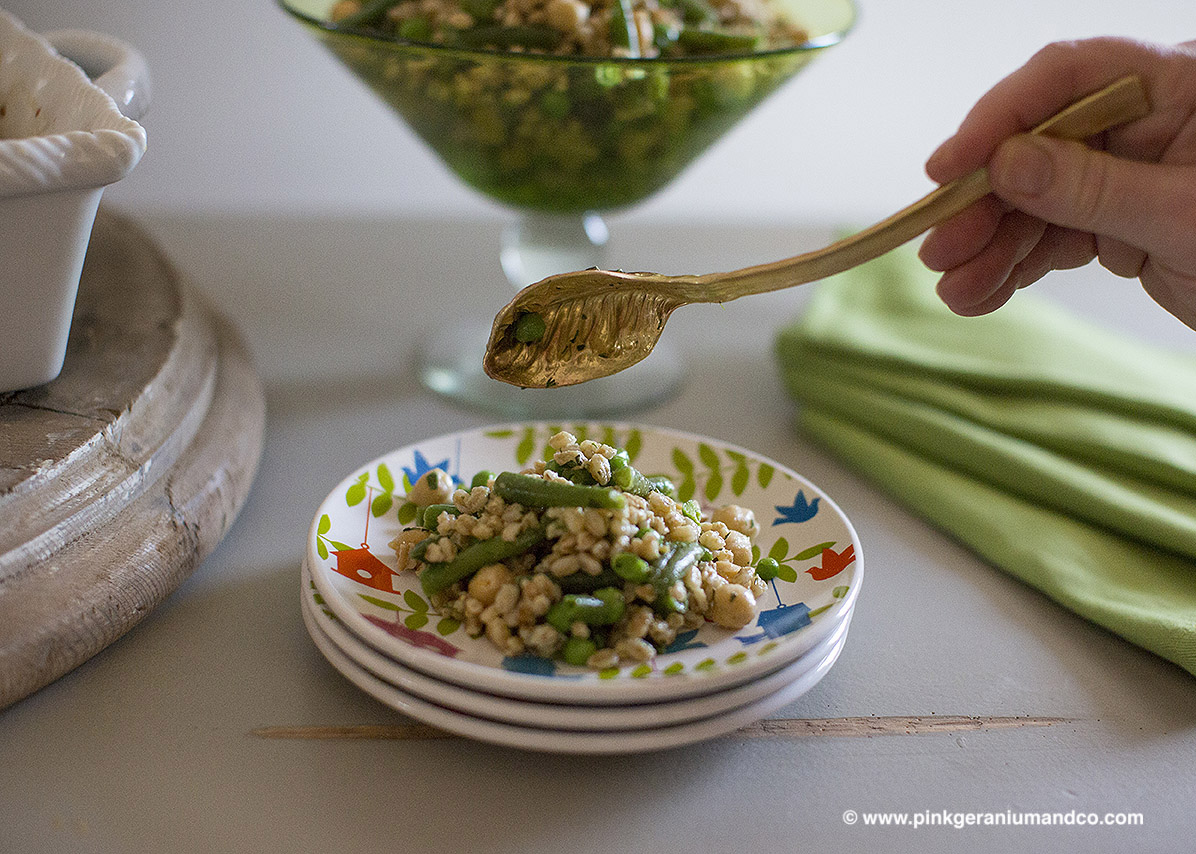 Savory Bread Pudding with Asparagus, Leeks and Irish Cheddar
One large leek, light green and white parts only, washed and cut in half lengthwise and then into half-inch pieces (should equal about 2 cups)
15 asparagus spears, sliced on diagonal into 2" pieces (about 2 cups when chopped)
2 tablespoons butter (plus more for greasing baking dish)
One clove garlic, whole, peeled
Pinch of salt and pepper
2 teaspoons herbs de Provence (a dried herb blend available in supermarkets)
8 cups torn pieces of bread (something dense, but not too grainy – I used Le Brea Bakery wheat loaf)
7 oz block of Irish cheddar, shredded (reserved ¼ cup of shredded cheese to sprinkle on top of bread pudding mixture before baking)
3 cups buttermilk
4 large eggs
2 egg yolk
½ teaspoon salt
¼ teaspoon black pepper
1/8 teaspoon grated nutmeg
Preparation
Clean and prep vegetables. Over medium heat, melt butter. Add vegetables and whole clove of garlic. Sautee for five minutes, until vegetables begin to soften. Discard garlic. Toss vegetables with herbs de Provence and set aside to cool. Meanwhile, prepare the custard by mixing eggs and buttermilk, beating lightly until blended. Season with salt, pepper and nutmeg.
Butter 9 x 13 or three-quart baking dish. In large bowl, mix cooled vegetables with cheese and torn bread then place the mixture in the prepared backing dish. Carefully pour custard mixture evenly over entire dish, cover and place in refrigerator at least three hours or up to overnight.
Prior to baking, sprinkle remaining ½ cup of shredded cheese over of bread pudding. Baked in pre-heated 325˚ oven for 55-60 minutes, uncovered, until top is golden. Let rest for five minutes before serving.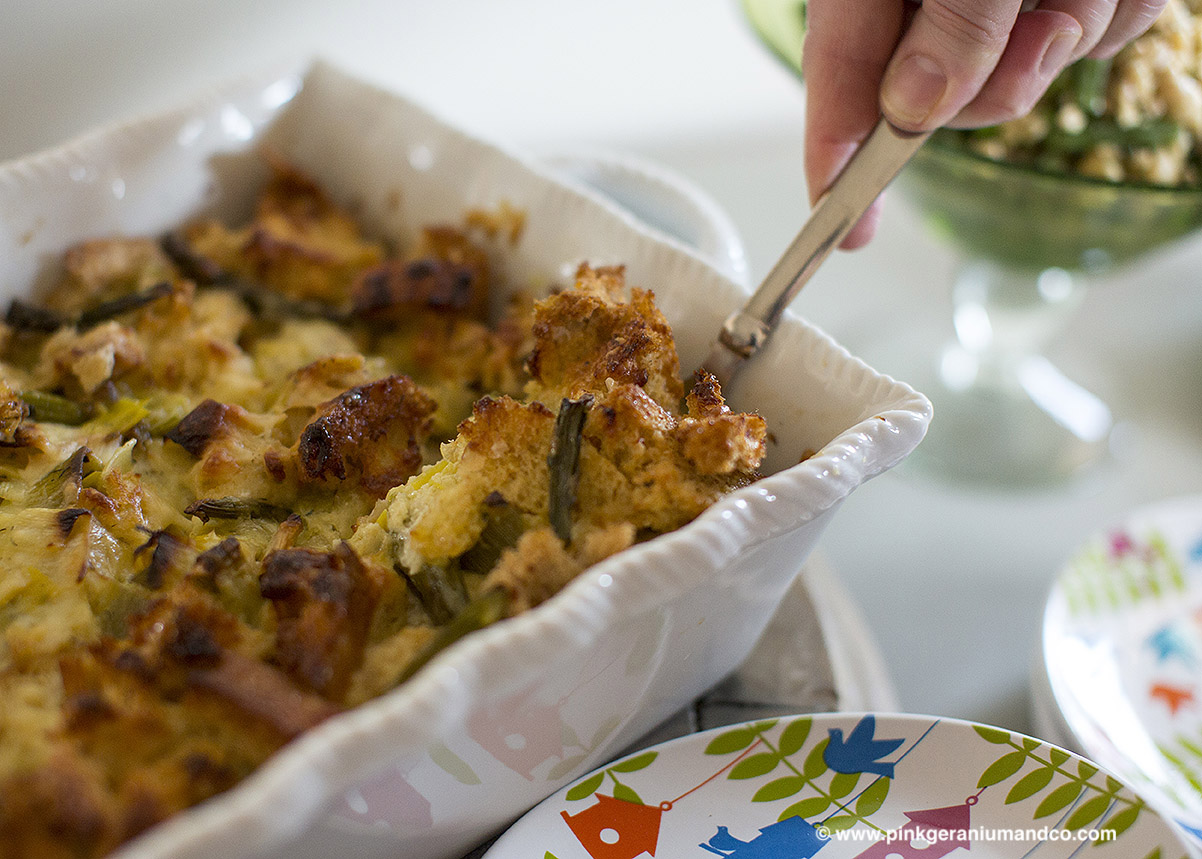 ©Copyright 2018 Maryanne O'Dowd
__________________________________________________________________________________
Maryanne O'Dowd is an avid home cook, entertainer and writer. She lives in Lake Barrington with her husband and a loveable yellow lab. Follow her on Instagram @cookingfrommemory and check out her blog CookingFromMemory.com
Photography by Kelly Olmstead