Flavorful (Not Fussy) Finishing Touches 
By Maryanne O'Dowd
Small steps go a long way and investing a little time to make simple homemade condiments can boost the wow factor of any occasion. This month I'm sharing some simple, flavor-forward finishing touches – compound butters and herbed sugars – to surprise and delight guests.
Compound, or flavored, butters are extremely versatile. These dollops and schmears of creamy deliciousness are a sophisticated finish to roasted vegetables, topper for perfectly charred meats or partner for a crusty French baguette. 
The richness of butter makes the perfect foil for a wide palette of flavors – sweet, smoky, savory, citrus, and more. Favor pairings that work well in a compound butter are near endless and can pair with any meal occasions too – a sweet and citrusy compound butter is well suited for the morning on hot waffles or brioche, or spread over crumbly cornbread with dinner. Plus, compound butters are about the easiest thing to make and still have guests think you're a culinary wizard. 
This month's recipes include a few of my favorite compound butters: Smoky Paprika Honey, Gorgonzola Pepper, and Grainy Mustard and Chive. Get creative and try your own favorite flavor pairings, or stick with a popular standby – fresh herbs and garlic. 
Another flavorful and festive tableside touch is herbed sugar. Sprinkle some over fruits, stir into cold beverages or use to sweeten whipped cream over a bowl of colorful berries. It can't get any easier.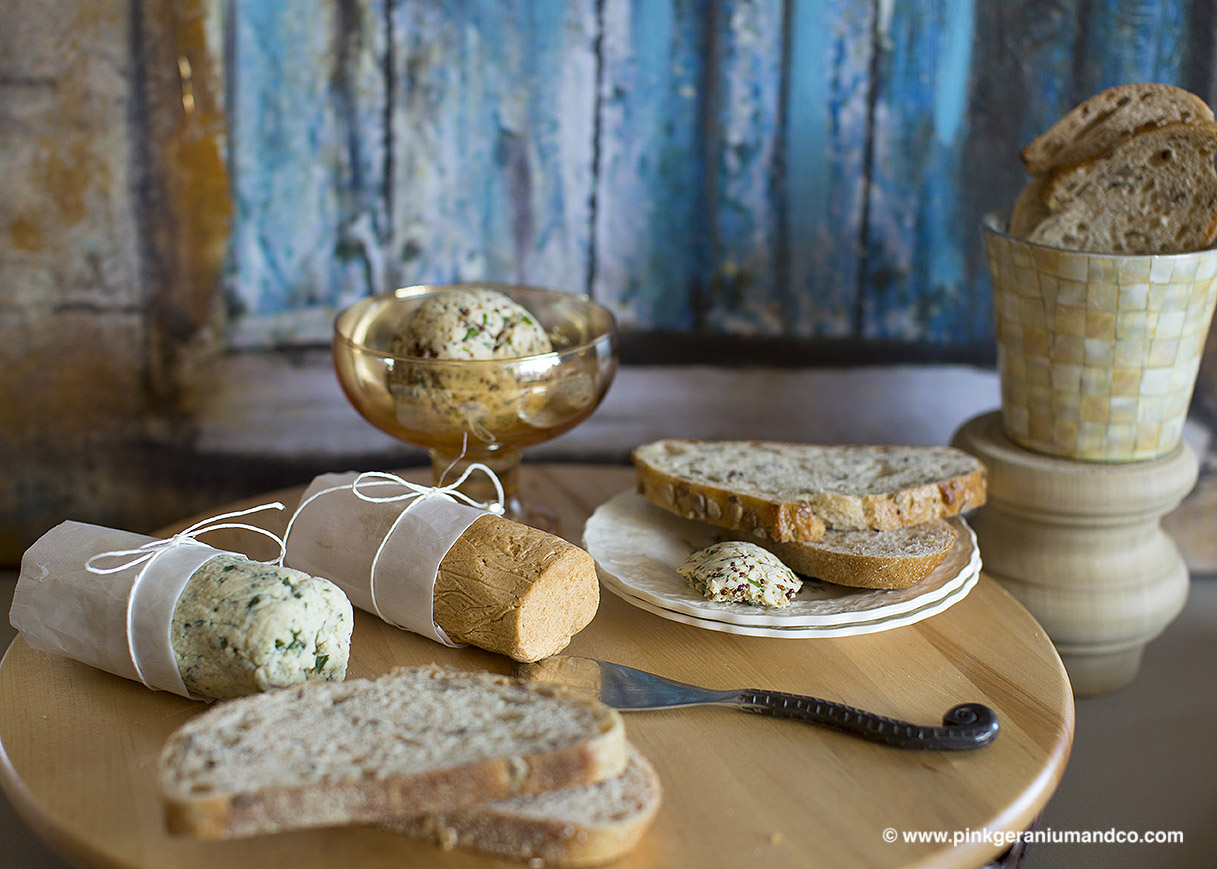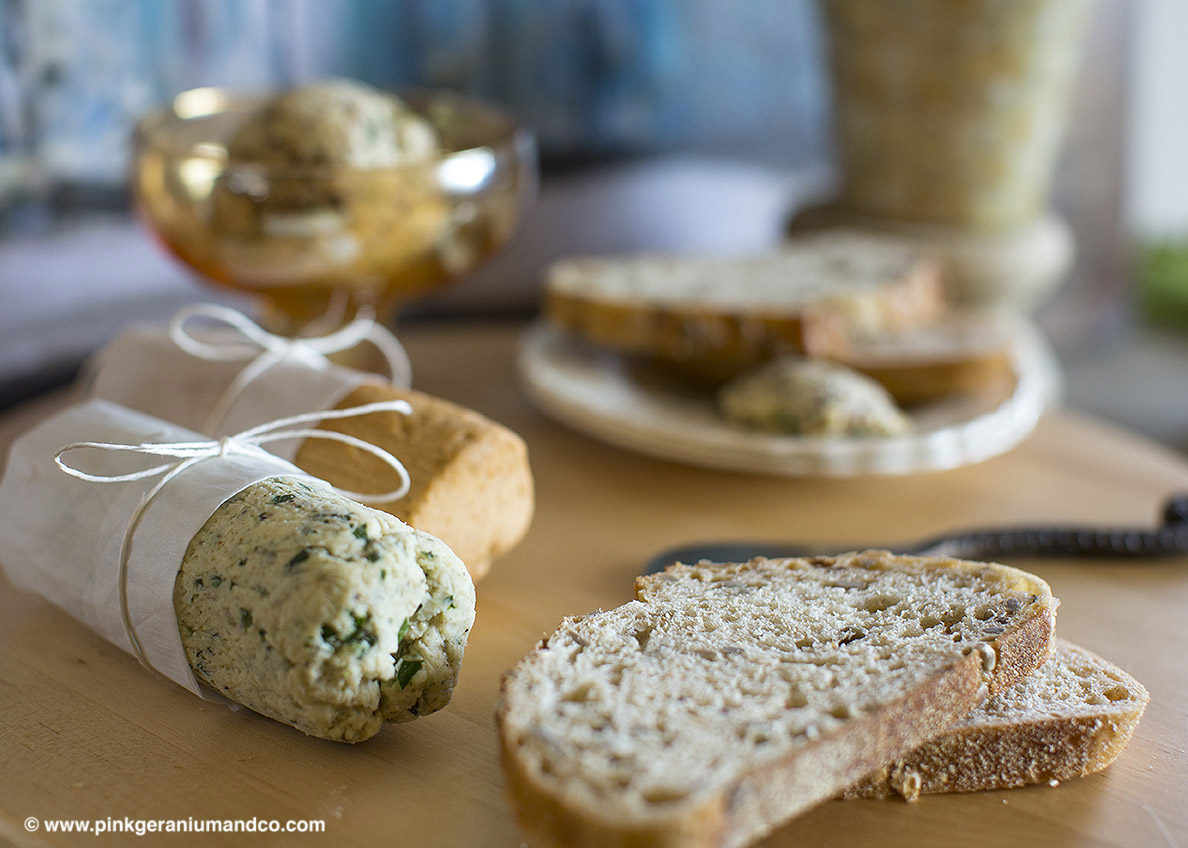 Compound Butters
For each recipe, start with one stick room temperature (make sure it's very soft) unsalted butter. Splurge on the good stuff, a rich French, Irish, Danish or premium American brand. Place all ingredients in a bowl and mix until well blended– a lightweight electric hand mixer is perfect for the task, or mix by hand with a spoon. Scoop butter mixture on to a square of plastic wrap and roll into a log or ball shape and refrigerate until firm. Remove plastic wrap and let butter sit at room temperature for about 20 minutes before serving.
Smoked Paprika Honey Butter (great with roasted veggies – sweet peppers, carrots or sweet potatoes, corn on the cob and chicken)
1 1/2 teaspoon smoked/Spanish paprika
2 teaspoons olive oil or canola oil
2 teaspoons good quality honey
Pinch sea salt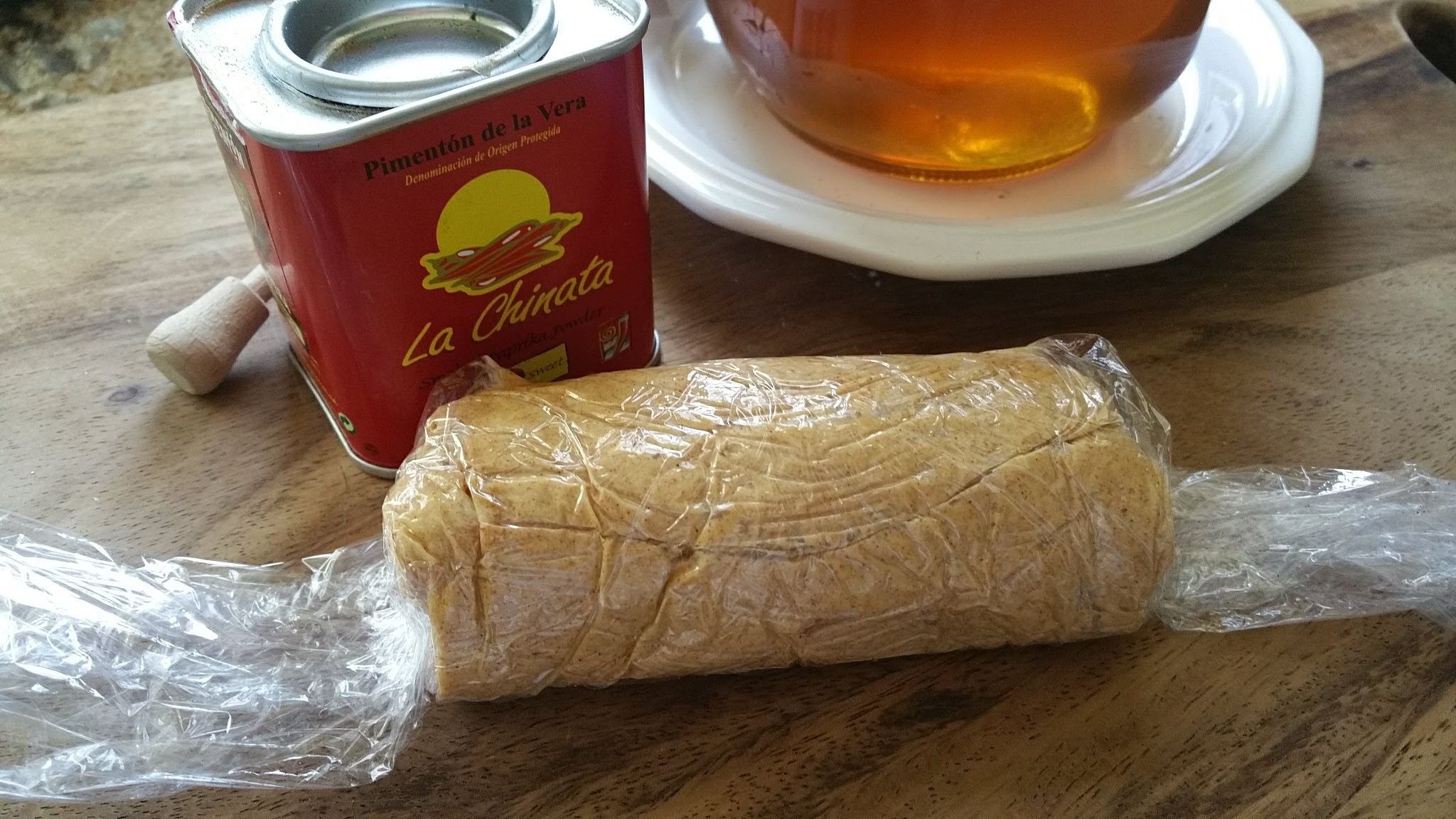 Gorgonzola Pepper Butter (this one is screaming for steaks and burgers)
1/3 cup crumbled gorgonzola, room temperature (or blue cheese)
1 teaspoon freshly ground pepper
1/8 teaspoon ground red pepper
1 teaspoon olive oil
1 tablespoons chopped, fresh parsley
Pinch sea salt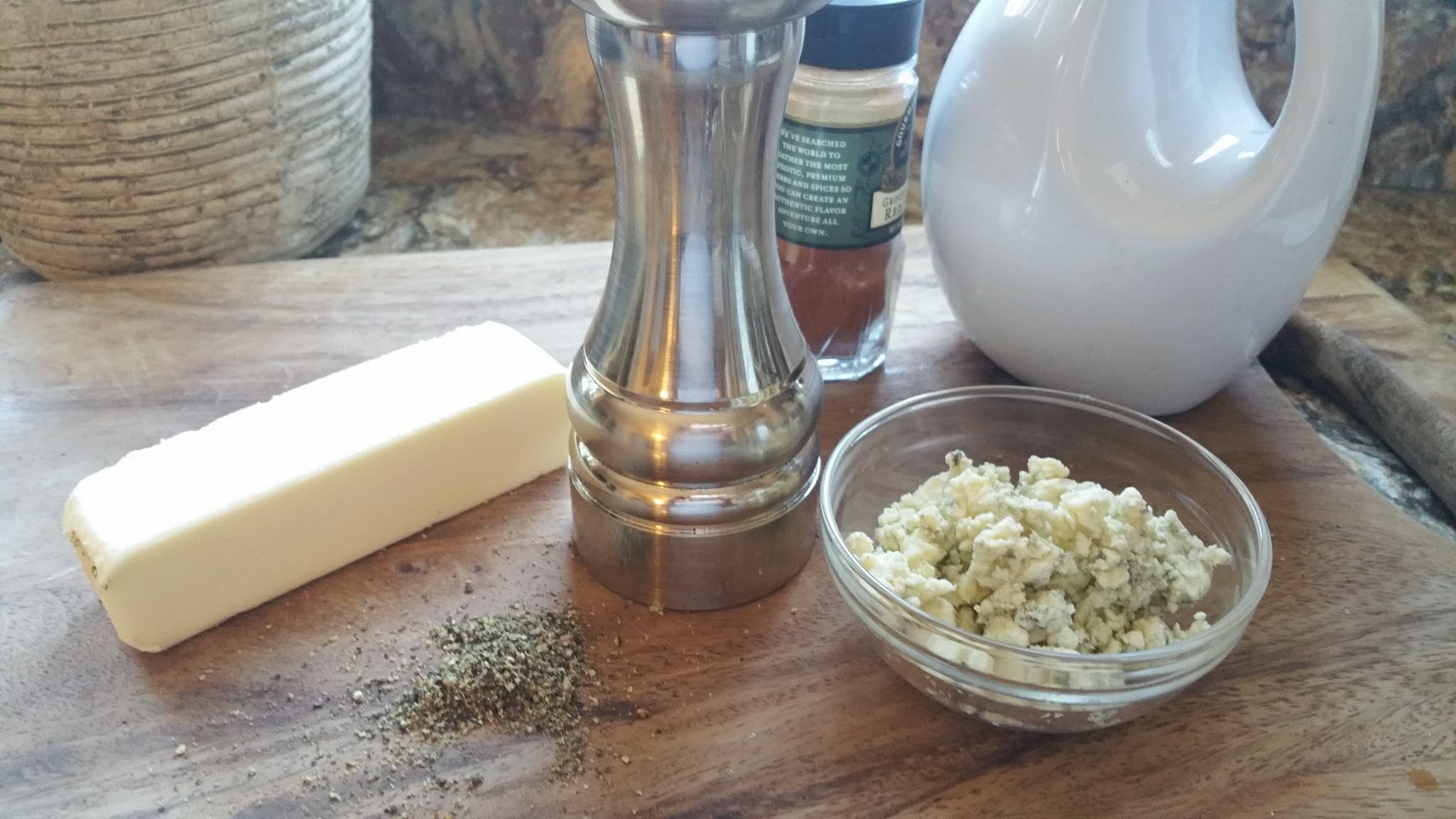 Grainy Mustard and Chive Butter (nice match for whole grain breads, all sorts of vegetables, even grilled fish)
1 ½ tablespoon grainy mustard, room temperature (I used a German-style mustard)
1 tablespoon finely chopped fresh chives
1 teaspoon olive oil
Pinch sea salt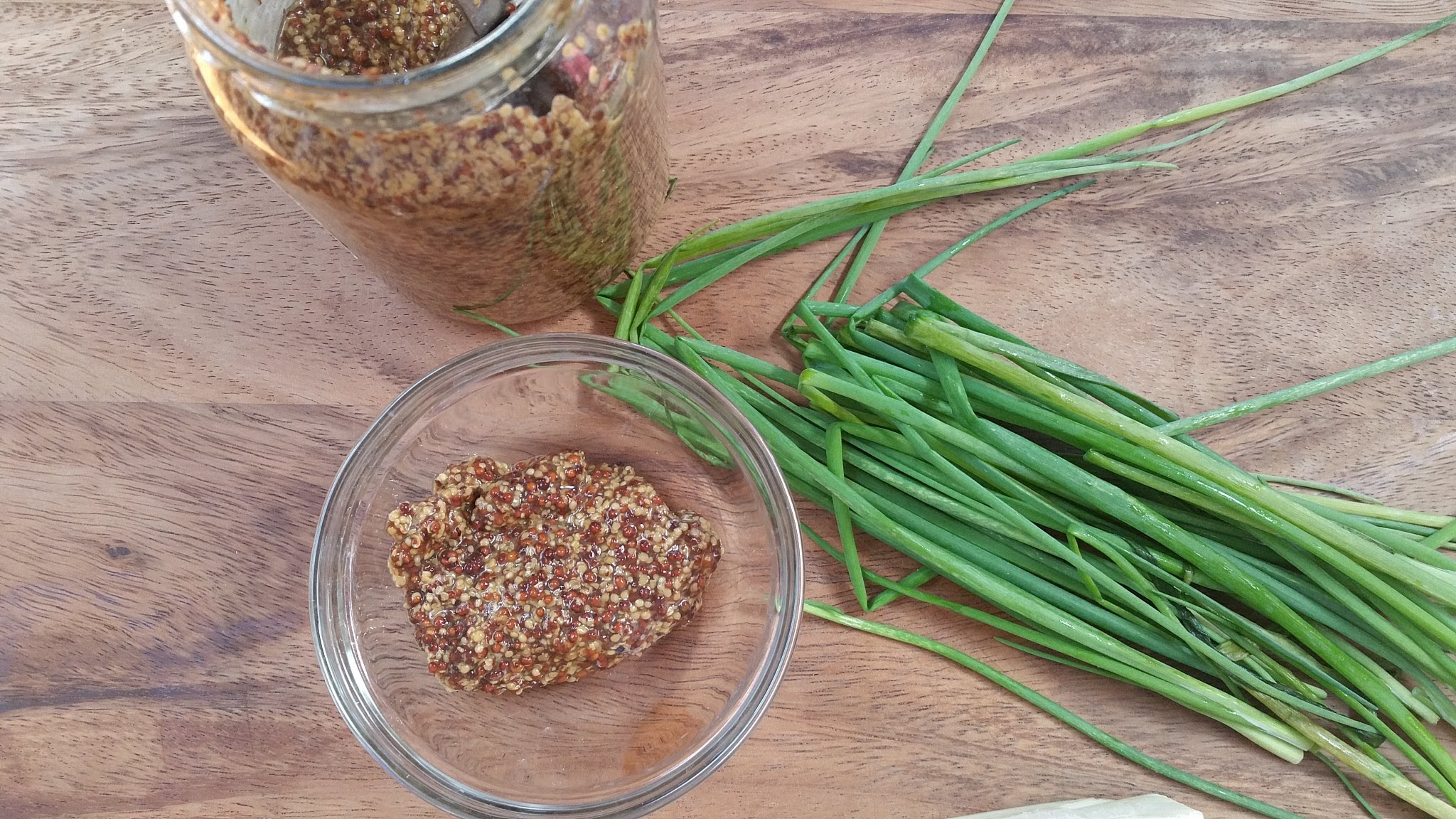 Herbed Sugars
Place all ingredients in bowl of food processor and pulse 10-12 times, until ingredients are well blended. Store herbed sugar in an air-tight container.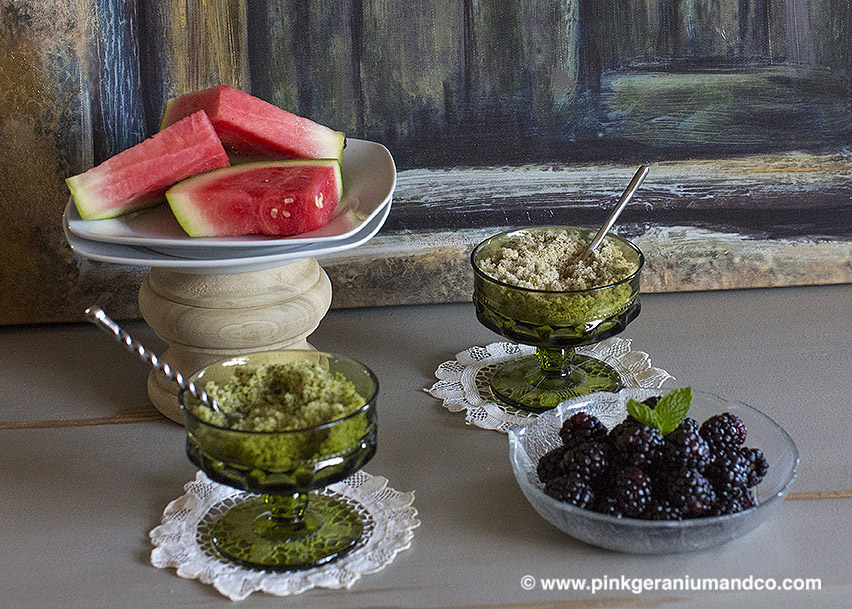 Ginger Mint Sugar 
¾ cup sugar
¼ cup packed mint leaves
1 ½ tablespoon crystalized or candied ginger, finely chopped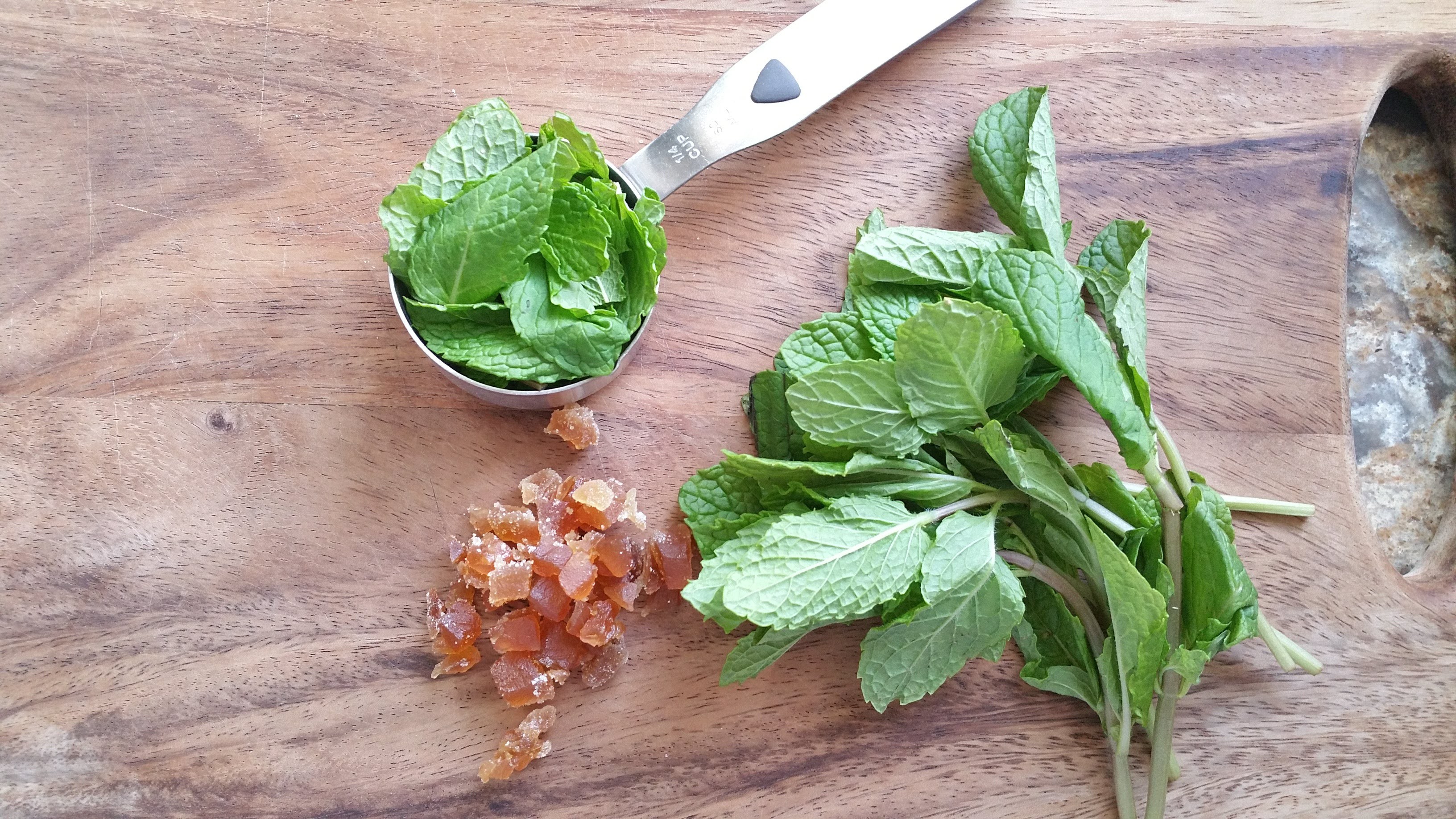 Basil Lime Sugar
¾ cup sugar
¼ cup packed basil leaves, rough chopped
Grated zest of two limes (about 1½ – 2 teaspoons)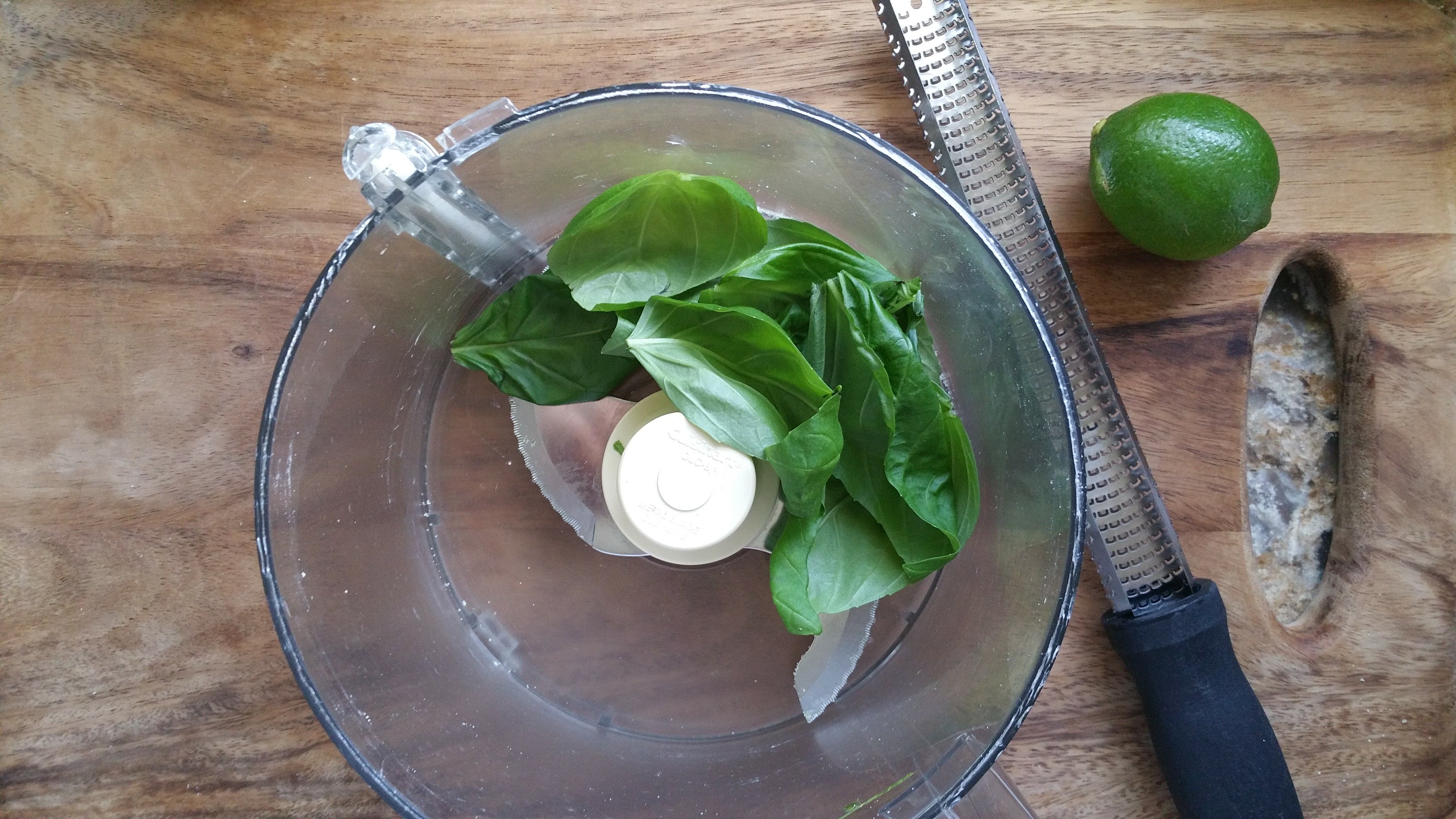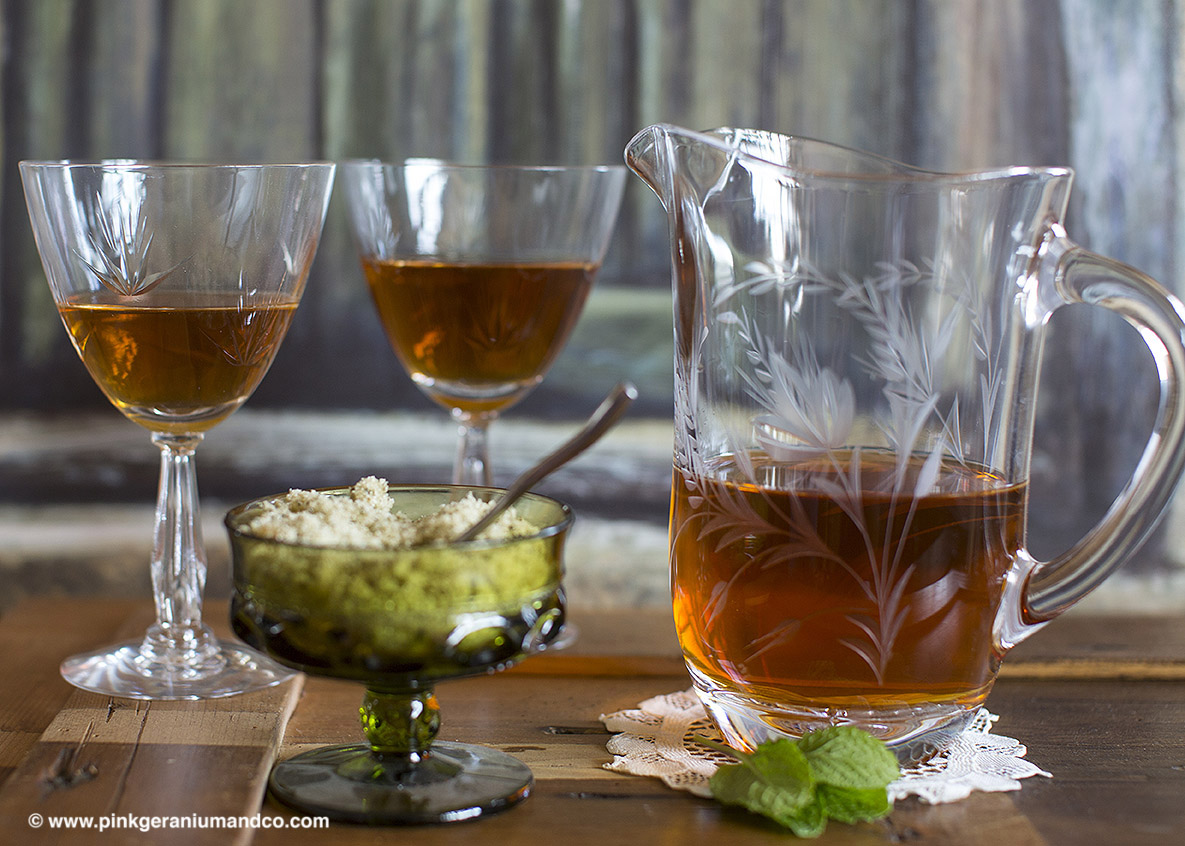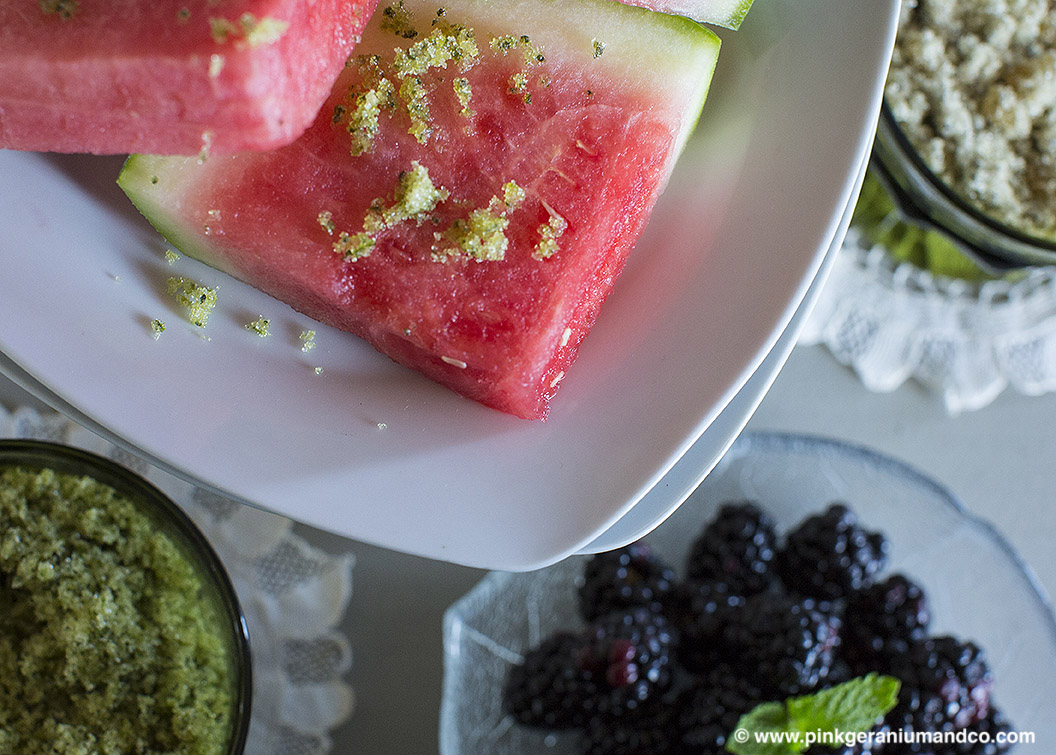 ©Copyright 2018 Maryanne O'Dowd
__________________________________________________________________________________
Maryanne O'Dowd is an avid home cook, entertainer and writer. She lives in Lake Barrington with her husband and a loveable yellow lab. Follow her on Instagram @cookingfrommemory and check out her blog CookingFromMemory.com
Photography by Kelly Olmstead